ONE NIGHT ONLY: PARTY AT THE LIBRARY
Thank you for joining us to let loose at the Johnson County Library Foundation's signature 2023 event on September 23:
Library Lets Loose!
Financial support for this event helps the Johnson County Library serve the community above and beyond what public funding provides.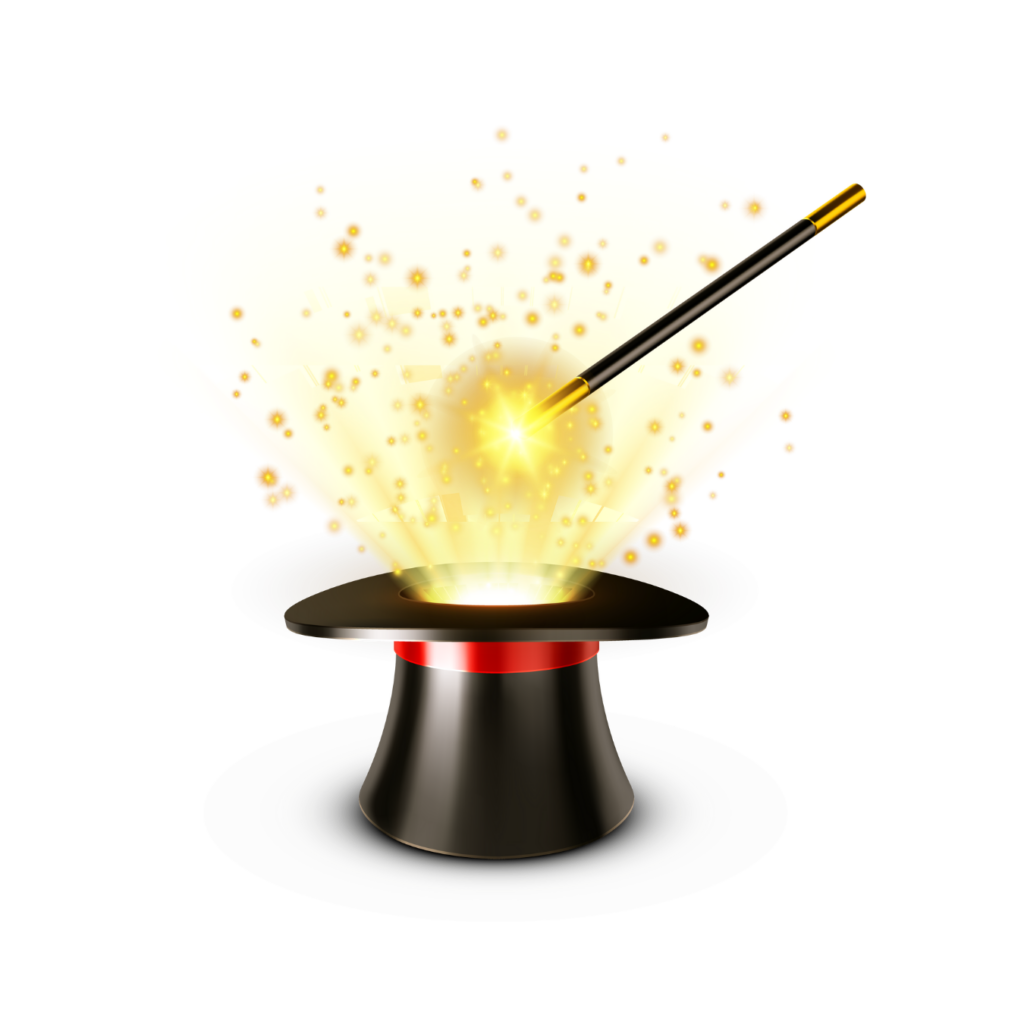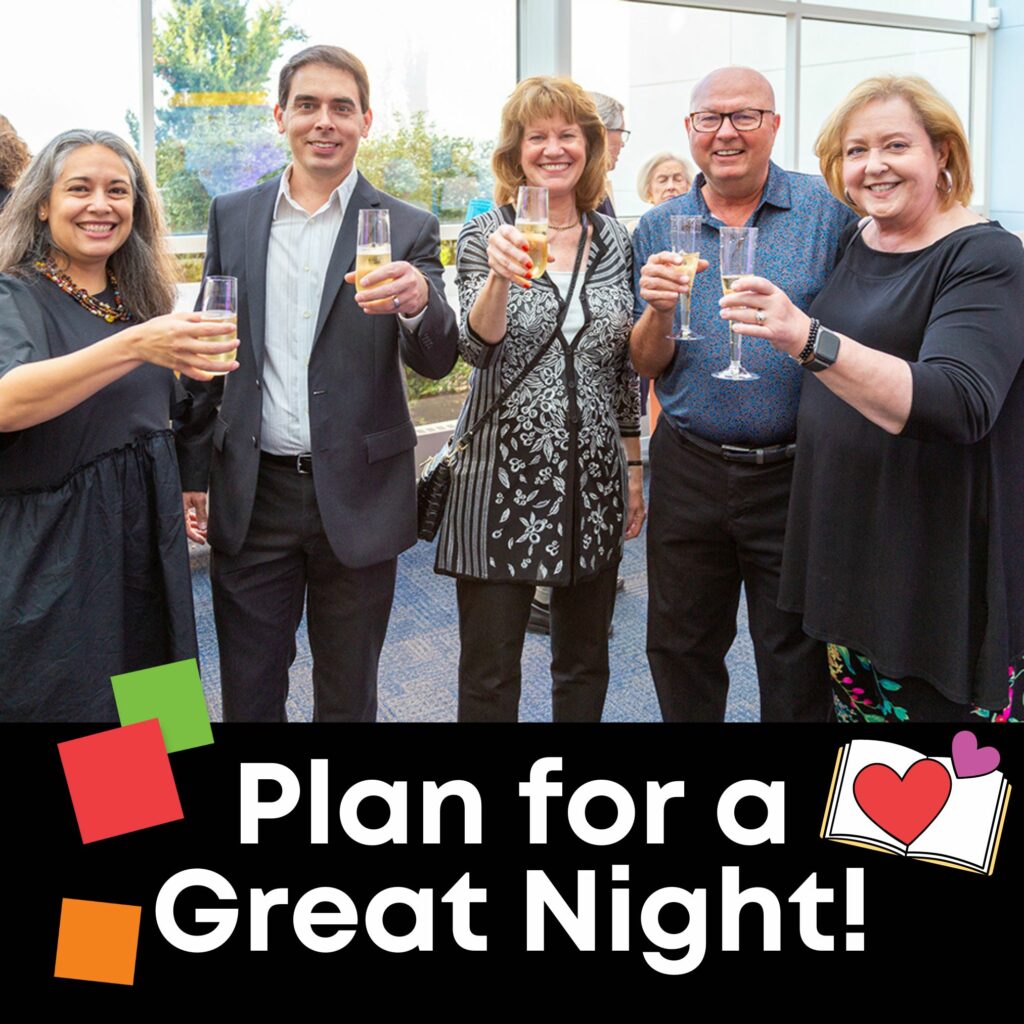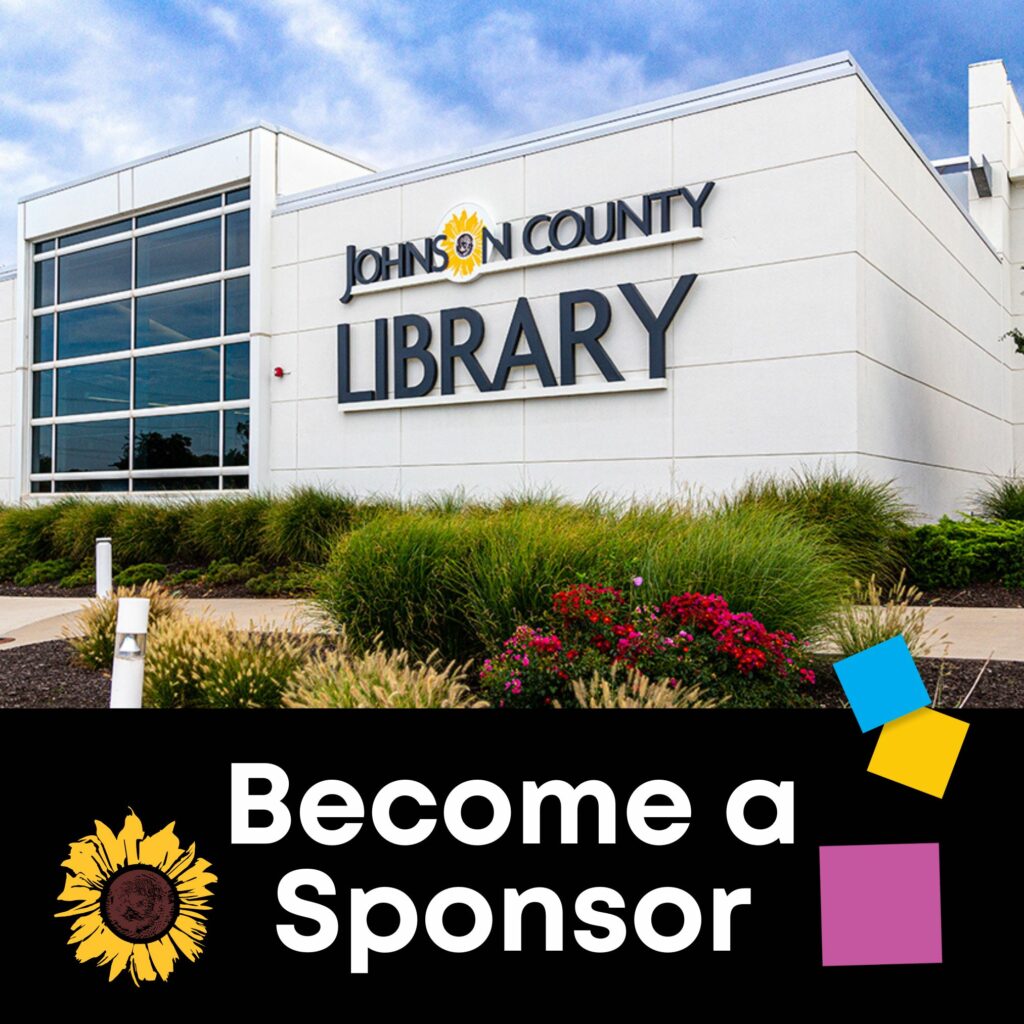 2023 Event Highlights included:
---
⭐ Cocktails and delicious bites from local restaurants.
⭐ Tons of fun with Kansas City's favorite DJ Stann.
⭐ Exploring the Library in a scavenger hunt and winning special prizes.
⭐ Exploring the Black & Veatch MakerSpace.
⭐ Amazing tricks performed by Magic Scott!
⭐ Making a difference for your Library as a library lover who lets loose!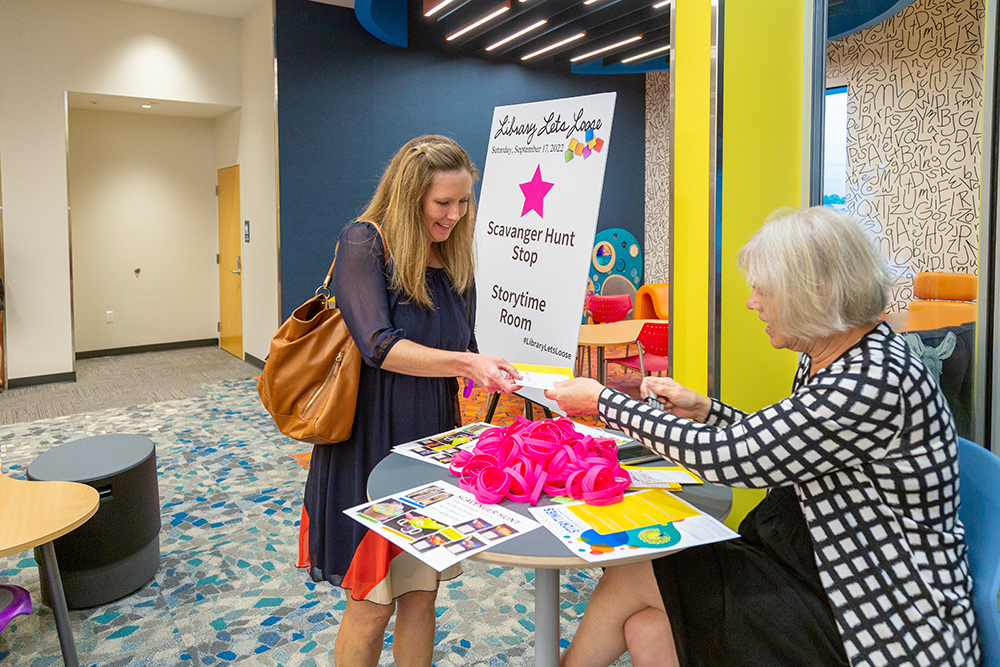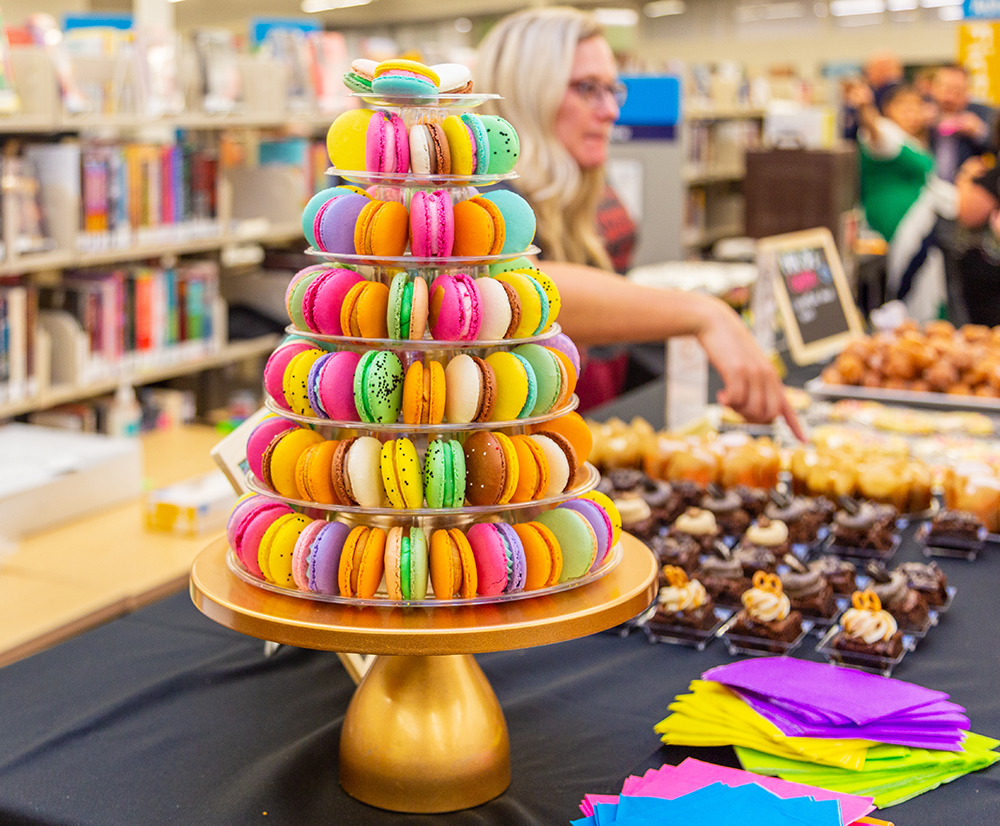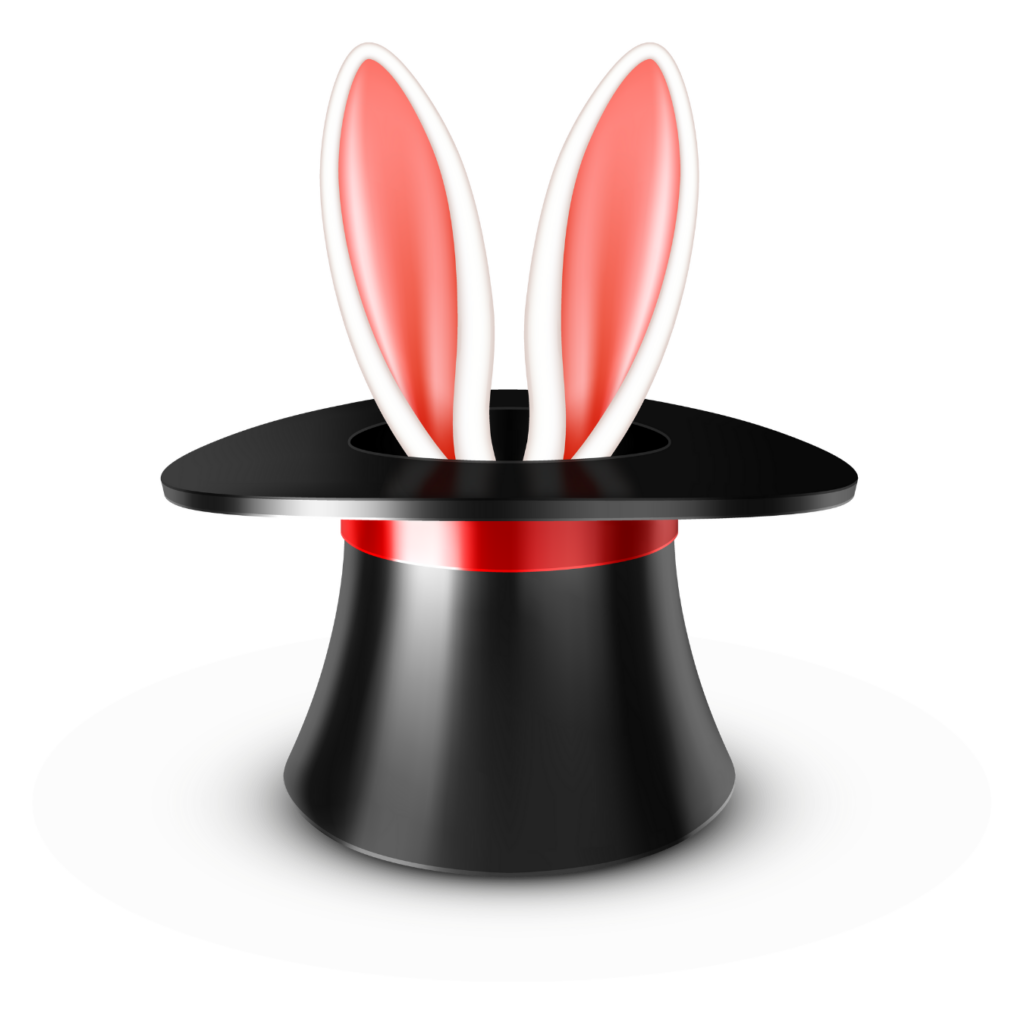 Celebrity Volunteers
---
A few local celebrities joined us at Library Lets Loose this year. Thank you all for your support!
Commissioner Becky Fast, Johnson County Board of County Commissioners
Commissioner Janeé Hanzlick, Johnson County Board of County Commissioners
Council Member Melissa Cheatham, City of Overland Park
Council Member Logan Heley, City of Overland Park
Chair Kay Heley, Governing Board of Water One
---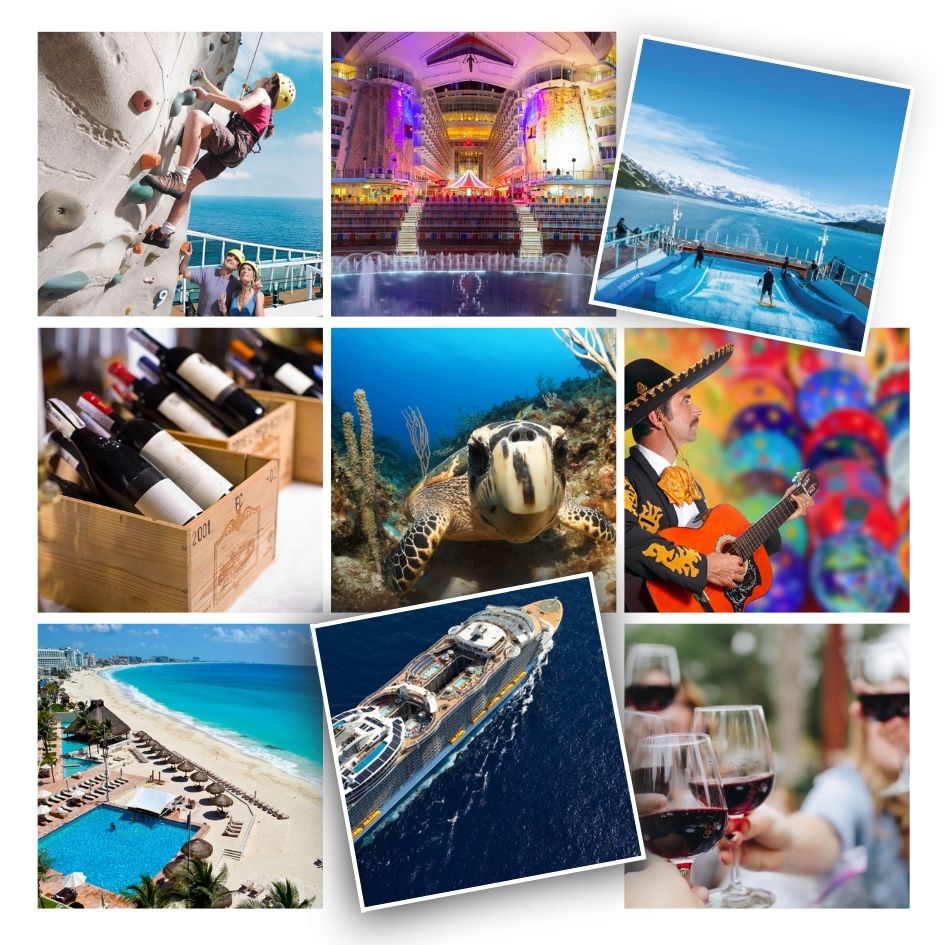 Donations for a chance to win a fabulous and unique experience!
Every donation of $100 before or during the event was entered into the prize drawings for fabulous experiences! Unique Prize Experiences Included:
⭐ 4- or 5-night cruise for 2 to Bahamas or Caribbean (value $2,600)
⭐ J. Rieger & Co. distillery tour, tasting, and 4-course dinner for 10 in their private Barrel Room (value $2,500)
⭐ 5-night stay for 2 at Westin Resort & Spa in Cancun (value $1,450)
⭐ 12 bottles of Italian red wine shipped to your doorstep (value $830)
⭐ Sike Style Shafer Art Studio Happy Hour in Midtown for 10 people (priceless)
⭐ Black & Veatch MakerSpace Happy Hour and Gift Making for 20 people (priceless)
⭐ Behind the Scenes Tour of KCUR's Up to Date and lunch with Steve Kraske (priceless)
⭐ Holiday Lights Tour – 2-hour, 14-passenger mini coach (value $400)
⭐ Free smoothies every week for one year, Smoothie King in western Shawnee (near Monticello Library, value $450)
⭐ Dinner for 4 to Broadmoor Bistro @ The Center for Academic Achievement + 2 tickets to a Midwest Trust Center Event (JCCC)
Winners were announced during the event.
---
Make a Difference as a Sponsor of Library Lets Loose!
Your Sponsorship supports the Johnson County Library Foundation to provide funding for life-long learning resources, operating, and programs for patrons of all ages! If you'd like to become a 2024 sponsor – contact Shelley O'Brien at [email protected]!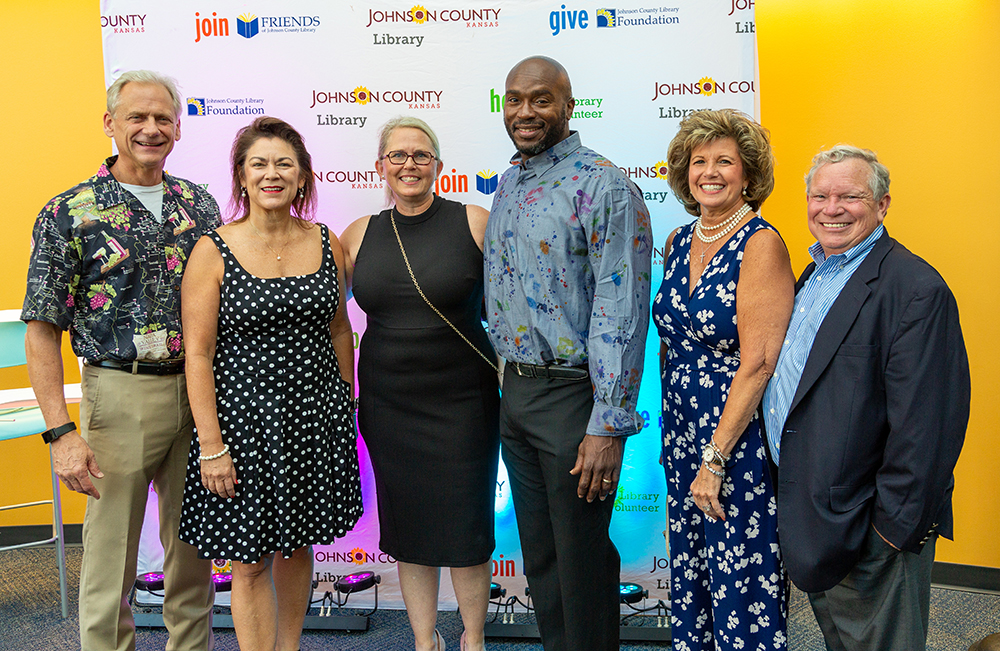 ---
Thank you to our 2023 Library Lets Loose Sponsors!
PRESENTING SPONSOR
Black & Veatch
Hugo: $5,000
Andrews McMeel Universal
Anne and Bill Blessing
Logan Logan & Watson, L.C.
Regnier Family Foundation
Stinson LLP
Vickie and Dale Trott
Caldecott: $3,000
Friends of Johnson County Library
Leigh Anne and Bill Neal
Stepp & Rothwell, Inc.
Newbery: $1,500
Chris Anderson and Lyn Buckley
Sarah and Jon Baum
Creative Planning, Inc.
Mark and Nancy Gilman
Johnson County Community College Foundation
Kansas City Mom Collective
Kansas Gas Service
Lisa Larson-Bunnell and Nick Bunnell
Lathrop GPM LLP
McCownGordon Construction
Shawnee Mission Post
Edgar: $750
Erwin and Phyllis Abrams
Clark & Enersen
Country Club Bank
Dake Wells Architecture
DJ Stann
Dysart Taylor McMonigle Brumitt & Wilcox, P.C.
Zack and Susan Hangauer
Suzanne and Paul Koontz
Brad Korris and Missy Bruhn
Bonnie and Chris Limbird
Shamita & Rajiv Mahajan
Midwest Tape
Multistudio
Shelley O'Brien
Nitin Pai
PGAV Architects
Chuck and Kay Sipple
Julie Steiner
Stephanie and Greg Stollsteimer
Roger and Mitra Templin
Titan Built, LLC
Amanda Vega-Mavec and Ethan Mavec
Anjali and Prashant Pandya