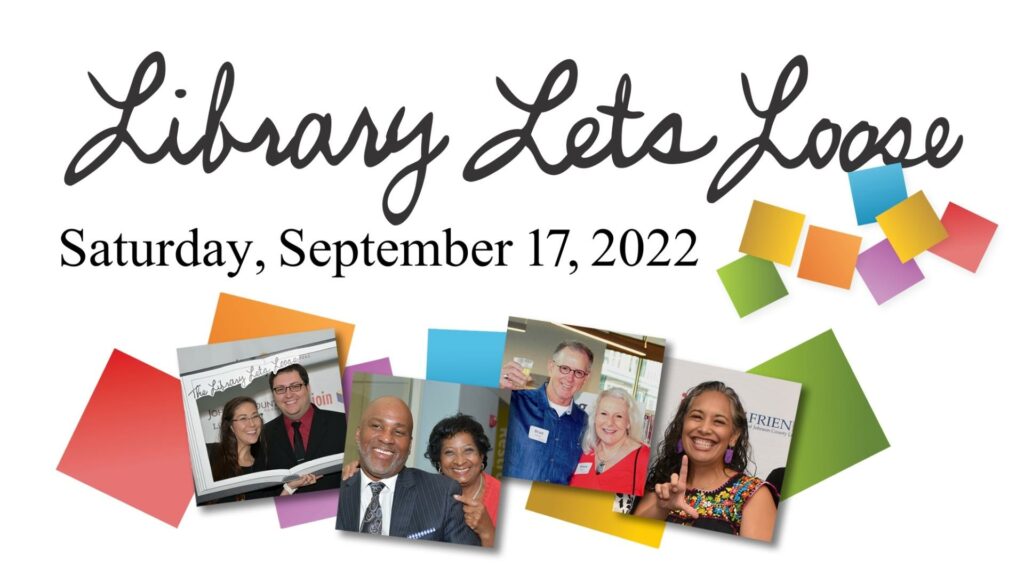 ONE NIGHT ONLY: PARTY AT THE LIBRARY
Let Loose with us at Johnson County Library Foundation's signature annual event:
Library Lets Loose!
Saturday, September 17, 6:30-10 p.m.
This is the festive, lively, after-hours celebration and fundraiser for Library Lovers at Central Resource Library.
For Library Lovers 21+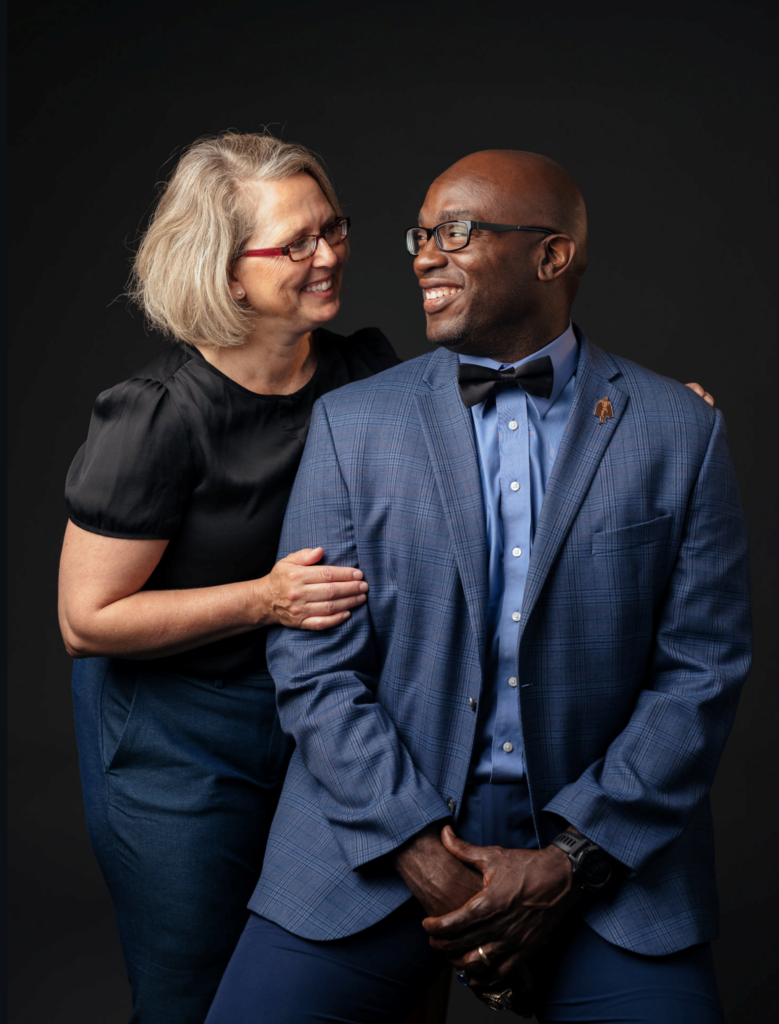 Meet Our 2022 Honorary Hosts
Senia and Will Shields!
---
Senia and Will are an amazing couple that has made a lasting philanthropic impact in Kansas City. They first came to KC in 1993 for Will to take a job with the KC Chiefs that landed him in the NFL Hall of Fame. During the same year, they established the Will to Succeed Foundation.
We are thrilled with their enthusiastic support – and after two years of celebrating virtually, we can't wait to see you at the Library in person.
Event Highlights
---
⭐ Start the party with a jazz welcome featuring award-winning Shawnee Mission South Jazz Band.
⭐ Grab a cocktail and dig into delicious bites from local restaurants.
⭐ Explore the Library in a scavenger hunt and win a special prize.
⭐ Have tons of fun with Kansas City's favorite DJ Stann and dance the evening away.
⭐ Make a difference for your Library as a library lover who lets loose!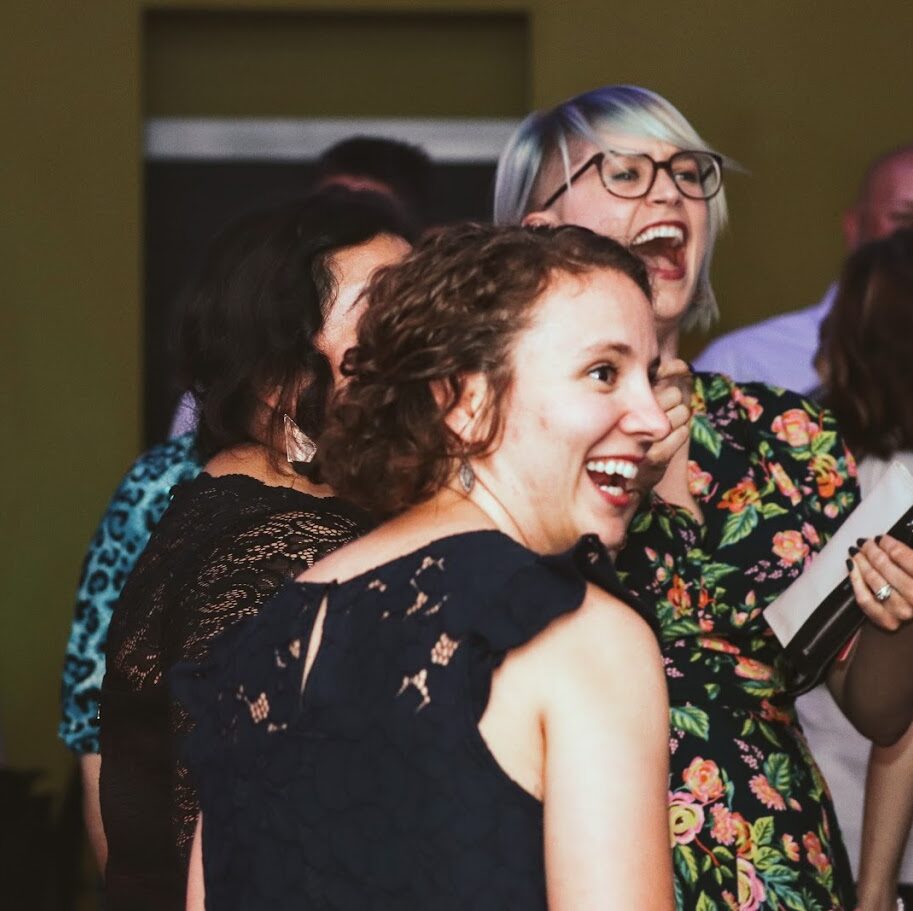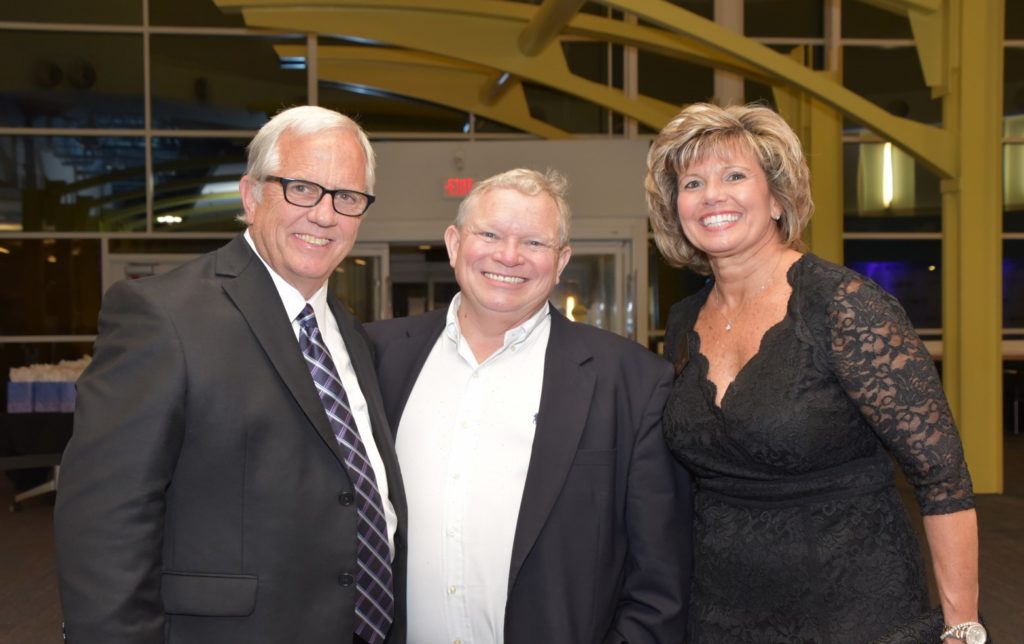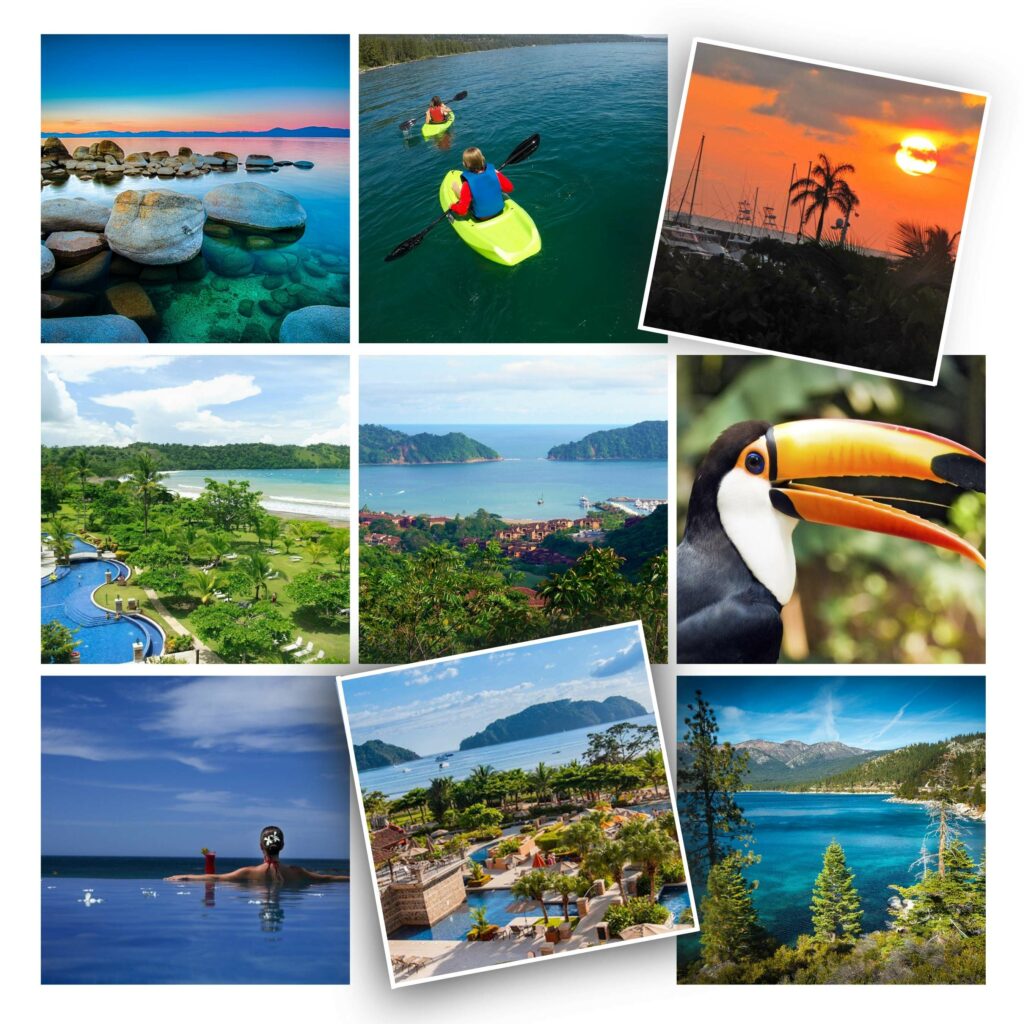 Make a donation for a chance to win a fabulous and unique experience!
Every donor who gifts $100 or more leading up to Library Lets Loose will be entered into a drawing for a chance to win fabulous prizes. Opportunities include exclusive experiences with Steve Kraske, Chicken N Pickle, Zen Donkey Farms – not to mention and a Lake Tahoe weekend getaway and a trip to Costa Rica.
Winners announced during the event. You do not need to be present to win!
Make a Difference as a Sponsor of Library Lets Loose!
---
Your Sponsorship supports the Johnson County Library Foundation to provide funding for life-long learning resources, operating, and programs for patrons of all ages!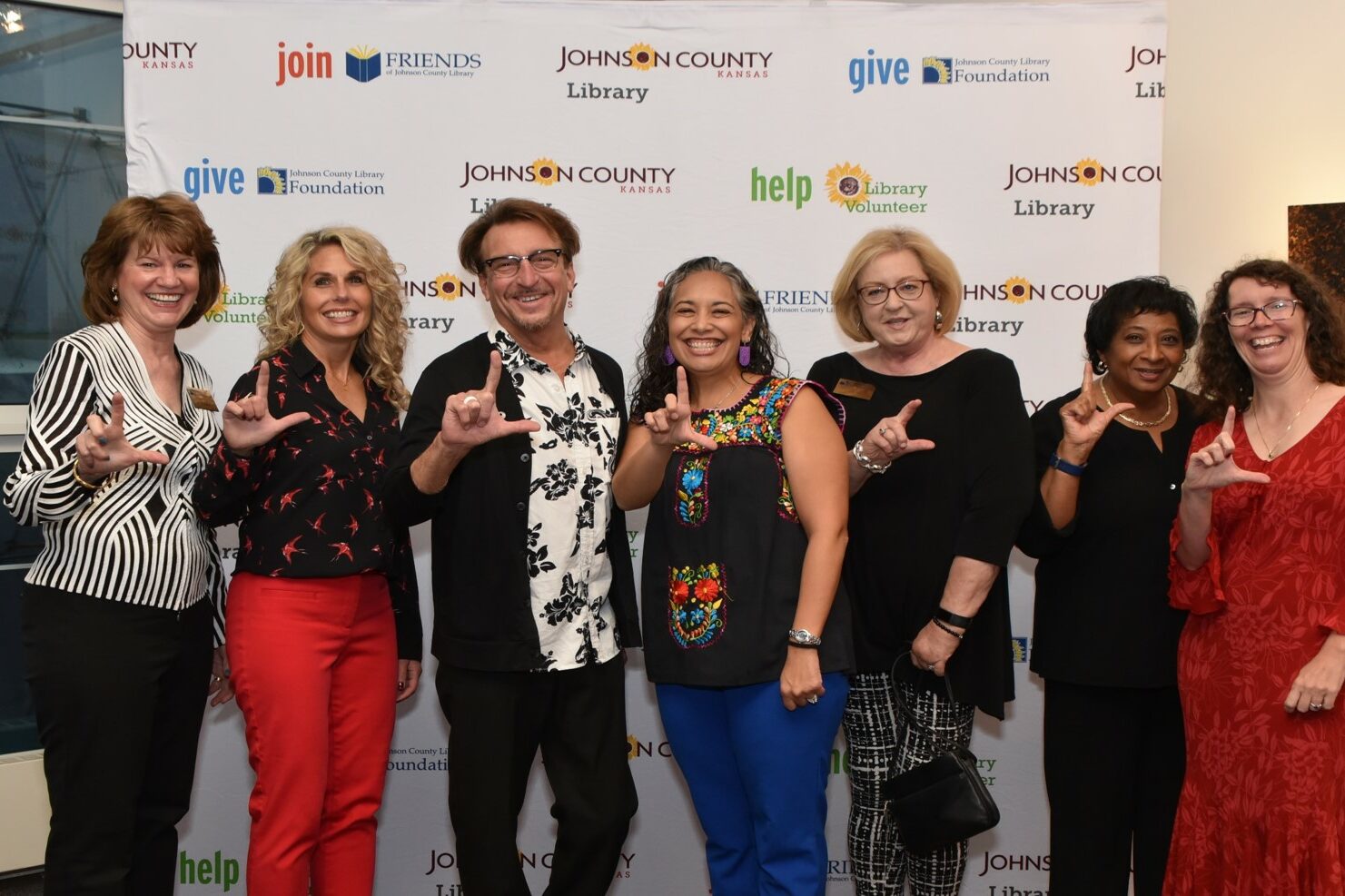 Thank you to our 2022 Library Lets Loose Sponsors!
---
Booker: $10,000
Senia and Will Shields
Hugo: $5,000
Andrews McMeel Universal
Anne and Bill Blessing
Ava and Mike Christie
JE Dunn Construction
Logan Logan & Watson, L.C.
Rick and Denise Mills
Regnier Family Foundation
Stepp & Rothwell, Inc.
Vickie and Dale Trott
Caldecott: $3,000
Chris Anderson and Lyn Buckley
Friends of Johnson County Library
Mark and Nancy Gilman
Hen House
Newbery: $1,500
Sarah and Jon Baum
Black & Veatch
Rich and Morgan Cook
Creative Planning, Inc
Johnson County Community College Foundation
Kansas City Mom Collective
McCownGordon Construction, LLC
Leigh Anne and Bill Neal
PGAV Architects
Shawnee Mission Post
Greg and Stephanie Stollsteimer
Cindy Wallace-Lage and Kent Lage
Edgar: $750
Erwin and Phyllis Abrams
Baker & Taylor
Clark & Enersen
Country Club Bank
Consolidated Communications Foundation
Dake Wells Architecture
Dysart Taylor Cotter McMonigle & Brumitt, P.C
Kansas Gas Service
Brad Korris and Missy Bruhn
Zack and Susan Hangauer
Suzanne and Paul Koontz
Lisa Larson-Bunnell and Nick Bunnell
Rajiv and Shamita Mahajan
Anjali and Prashant Pandya
Park University
Howard Rothwell and Kathy Stepp
Julie Steiner
Amanda Vega-Mavec and Ethan Mavec
Craig and Liz Wakeman
Titan Built, LLC
Join our Honorary Hosts Senia and Will Shields, on September 17 for our signature fundraising event – Library Lets Loose! This is the festive, lively, after-hours celebration and fundraiser for Library Lovers at Central Resource Library.
Financial support of this event helps the Johnson County Library serve the community above and beyond what public funding provides.
Library Lets Loose!
Saturday, September 17, 6:30-10 p.m.
Admission: $75 | Donations are welcomed – and can be made during ticket checkout or via our website here!