It would be an understatement to say that the Library's MakerSpace had humble origins.
Its original home was not much bigger than a closet, said Shelley O'Brien, executive director of the Johnson County Library Foundation. But now the area at the Central Resource Library serves almost as a branch within a branch — offering state-of-the-art capabilities like 3D printing and providing space where creators of all types mingle.
The upgraded surroundings have "really amplified the program and amplified what we can do," O'Brien said, putting the Library on the cutting edge of the experiential learning that will define the library of the future. "This is not a trend," she said. "This is not going away."
And none of that would be possible without the more than $30,000 a year that Overland Park-based Black & Veatch provides as the sponsor of the MakerSpace. The global design and engineering firm's commitment to the Library extends to serving this year as the presenting sponsor of the Johnson County Library Foundation's annual fundraiser, Library Lets Loose.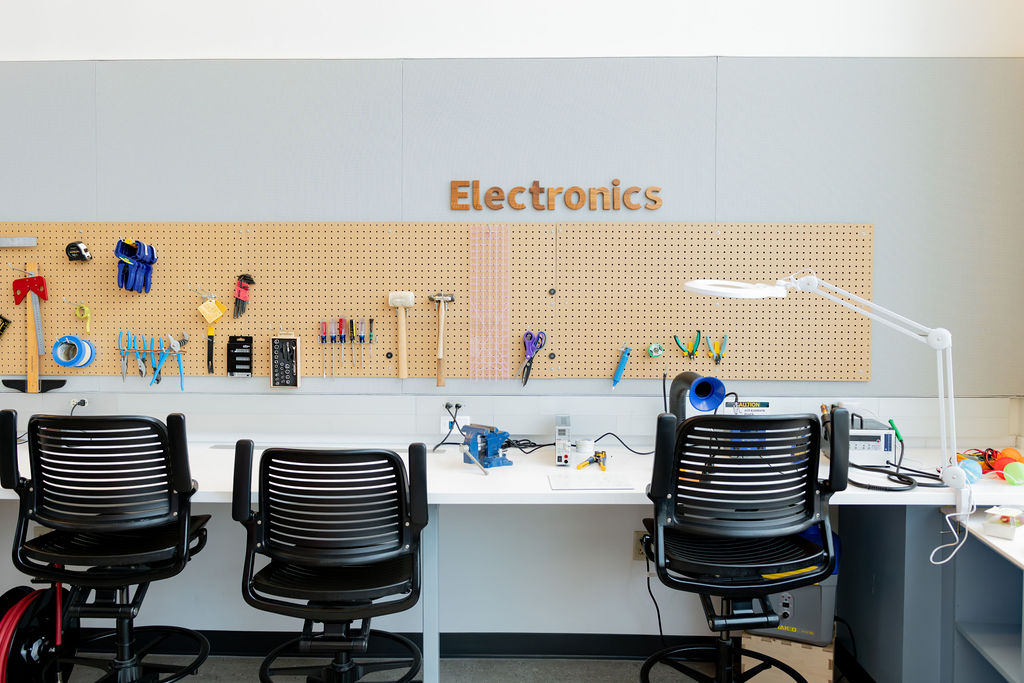 As an international corporation, Black & Veatch has no shortage of potential causes to back, O'Brien said, "and for them to say they want to invest their philanthropic dollars into a local nonprofit like the foundation and a local organization like the Library means a lot to us."
Outside support is critical to providing a range of services to patrons, and O'Brien said Black & Veatch's financial commitments play a significant role in allowing the Library "to have innovation and creativity and to provide the community with these great tools."
There is perhaps no better spokesman for Black & Veatch and its commitment to the Library than Pete Barth, an Illinois native who moved here from Davenport, Iowa, in 2014 with his wife. He is the company's engineering partnerships leader and serves on the board of the Library foundation.
Barth is also the son of a teacher who preached the value of reading and is an active patron of Olathe's Indian Creek Library as the father of three kids ages 8 and under.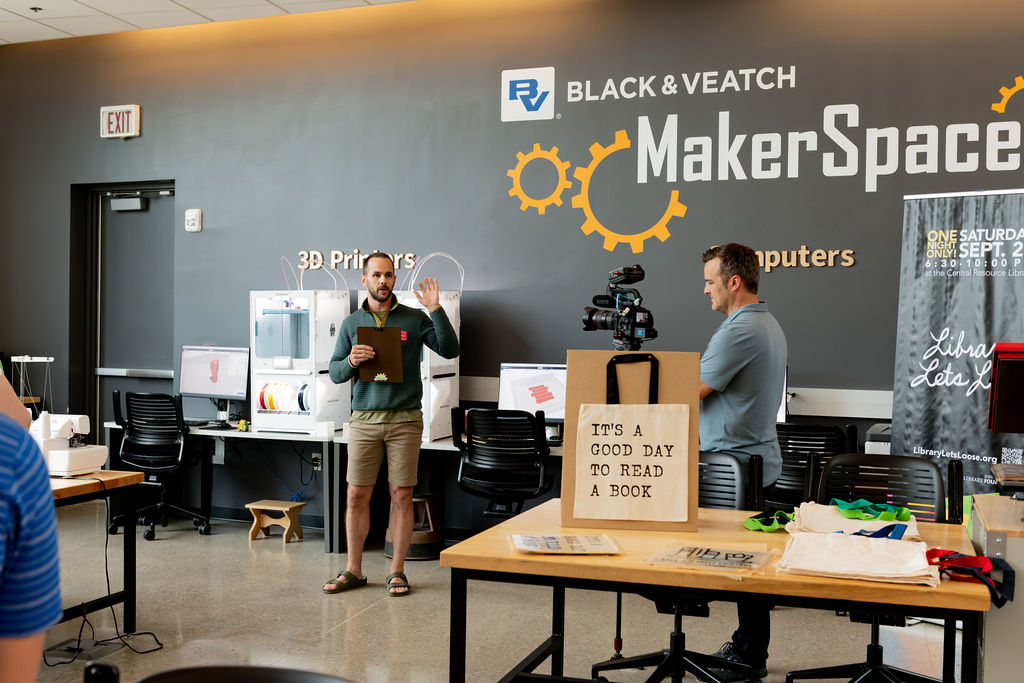 Barth was not exactly a bookworm as a teen, but it seems his mom's prodding planted a seed for adulthood because reading is now a welcome stress relief. "It's a good way for me to escape and displace," he said.
The parent in him loves that libraries now have playgrounds and cool indoor activities that excite kids to just be at the library as a first step to gaining a love of reading. He knows that is the case with his children.
In his professional role, Barth welcomes the opportunity for the company to support a free public resource that provides equitable access to all members of the community. Black & Veatch is also happy to help students cultivate an interest in science, technology, engineering, and math (STEM) fields.
"I think it's fair to say that the library is an integral part of every community," he said. "We are just glad to be a part of it and help to support the growth of both the MakerSpace and the library infrastructure in Johnson County in general.

"We are proud of our community, we want to be a part of the community, want to be visible in the community, and want to give back to all those communities that support our professionals and our business."
Library Lets Loose provides essential funding for the extras the Library offers, O'Brien said, including the varied programming that keeps people coming back to the branches. Barth said Black & Veatch's role as the presenting sponsor is a way to help "amplify the event and the importance of the library system in general."