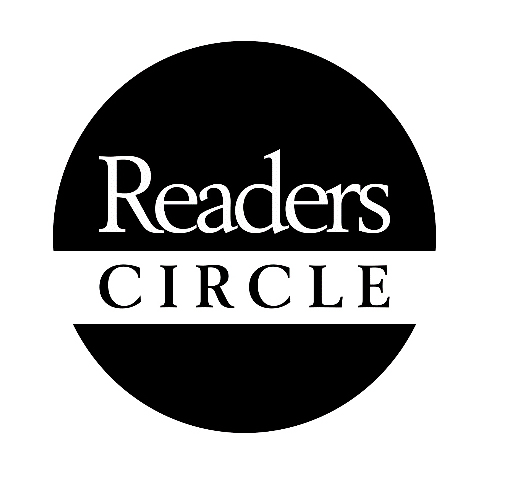 Johnson County Library is fortunate to benefit from generous support from donors who make annual gifts, attend events, volunteer, and advocate.
While every avenue of support is important and greatly appreciated, we especially recognize individual donors who have made significant financial contributions.  With this in mind, we established the Readers Circle for donors who have given $10,000 or more cumulatively, over time. 

Members of the Readers Circle are invited to exclusive virtual and in-person appreciation events throughout the year.

These are the current member of the Readers Circle as of March 2021.
Bibliophile
(Cumulative giving of $100,000 or more)
Asher and Audrey Langworthy
Carol and Fred Logan
Bob and Ann Regnier, Regnier Family Foundation
David and Kathy Wysong, I. A. O'Shaughnessy Foundation
Sage
(Cumulative giving of $50,000 or more)
Bert Berkley, Joan and Bert Berkley Blue Heron Foundation
John and Kay Callison
Mark and Nancy Gilman
Paul and Suzanne Koontz
Kay Martin
Scholar
(Cumulative giving of $25,000 or more)
Gary and Lynne Brown
Michael and Karmel Carothers
Charles and Virginia Clark
Betty Robinson
Vickie and Dale Trott
Scribe
(Cumulative giving of $10,000 or more)
Phil and Gail Acuff
G. Kenneth and Ann Baum
Bill and Anne Blessing
Mike and Ava Christie  
Enid and Jim Dickson  
Josephine Foote
Gary and Sherry Forsee
Scott and Sarah Glasrud Family Foundation
Tyler and Hope Harms
Rob and Caroline McKnight
Rick and Denise Mills
Marcia Rinehart
Robin and Doris Royals
Neil and Renee Shortlidge
Suzanne Shutz
Marilyn Spatz