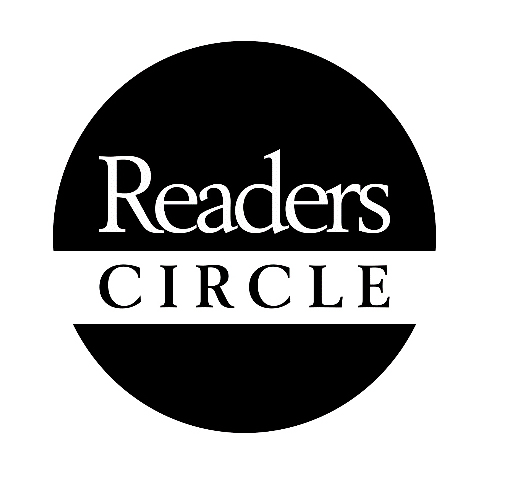 Johnson County Library is fortunate to benefit from generous support from donors who make annual gifts, attend events, volunteer, and advocate.
While every avenue of support is important and greatly appreciated, it is important to recognize donors who have made significant contributions. With this in mind, we established the Readers Circle for donors who have given $5,000 or more cumulatively over time.
These are the current member of the Readers Circle as of May 2023.
Bibliophile
(Cumulative giving of $100,000 or more)
Asher and Audrey Langworthy
Carol and Fred Logan
Bob and Ann Regnier, Regnier Family Foundation
David and Kathy Wysong, I. A. O'Shaughnessy Foundation
Sage
(Cumulative giving of $50,000 or more)
Joan and Bert Berkley, Blue Heron Foundation
John and Kay Callison
Mark and Nancy Gilman
Paul and Suzanne Koontz
Kay Martin
Scholar
(Cumulative giving of $25,000 or more)
Gary and Lynne Brown
Michael and Karmel Carothers
Mike and Ava Christie
Charles and Virginia Clark
Rick and Denise Mills
Betty Robinson
Vickie and Dale Trott
Suzanne Shutz
Scribe
(Cumulative giving of $10,000 or more)
Phil and Gail Acuff
Ann Baum
Bill and Anne Blessing
Chris Anderson and Lyn Buckley
Jim and Enid Dickson
Josephine Foote
Gary and Sherry Forsee
Scott and Sarah Glasrud Family Foundation
Tyler and Hope Harms
Michael C. Kirk Foundation
Royceann Mather and Andy Prosser
Caroline McKnight
Gary and Margaret Myers
Millie Rieger
Marcia Rinehart
Doris and Robin Royals
Senia and Will Shields
Neil and Renee Shortlidge
Burton and Barbara Smoliar
Marilyn Spatz
Storyteller
(Cumulative giving of $5,000 or more)
Joan and Charles W. Battey Jr.
Sarah and Jon Baum
Emily D. Berkley
Brad Korris and Missy Bruhn
Elizabeth Campbell, Campbell Family Foundation
James and Carolyn Clemons, Cornyn Family Charitable Fund
Rich and Morgan Cook
Eve Coulson
Kit and Jay Culver Jr.
Jeffrey and Cynthia Enright
Thomas L. Hall
Kristin and Steve Hansen
Shirley and Barnett Helzberg Jr.
Tiffany and Peter Hentschel
Nancy Hupp
Patricia A. Lane
Helen Lavo
Bonnie and Chris Limbird
Lowenstein Family Supporting Foundation
Benjamin and Elaine Mann
Mary Maughn
Maureen McGinty
Aaron and Shannon McKee
Douglas and Nina McKenna
John and Ellen Miller
Leigh Anne and Bill Neal
Charles and Jane Olsen
Nitin Pai
Deloras Pemberton
Robert and Beverly Potty
Dan and Sherri Robeson
Joan Roney
Howard Rothwell and Kathy Stepp
Marjorie Sams
Patricia Sanders-Hall
Mike Schaadt and Brenda Edwards
Randell L. Sedlacek
Carol J. Snyder
Stephanie and Greg Stollsteimer
Tricia Suellentrop and Shaun Gregory
Charley and Valerie Vogt
Cindy Wallis-Lage and Kent Lage
Anne and Bryce Walter